Bugs

I'm having a big problem, passing from a Trial account to a paid one. I need to insert my -Italian- VAT ID and I tried either with the usual "IT" prefix code, either without it, but I always get the below pic.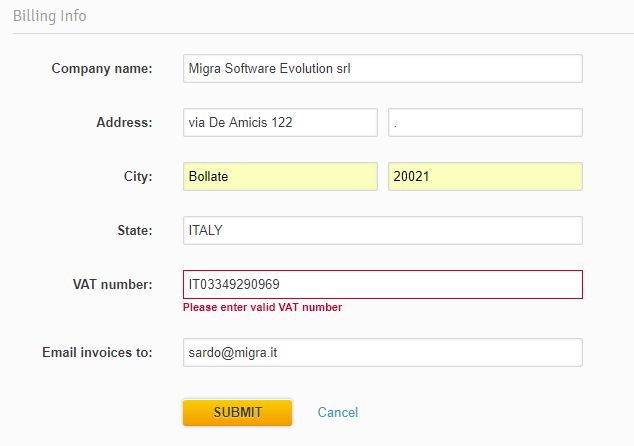 I've tried twice yesterday and once today... :-(
I need to register soon, since my trial expires in a few days...
Thanks